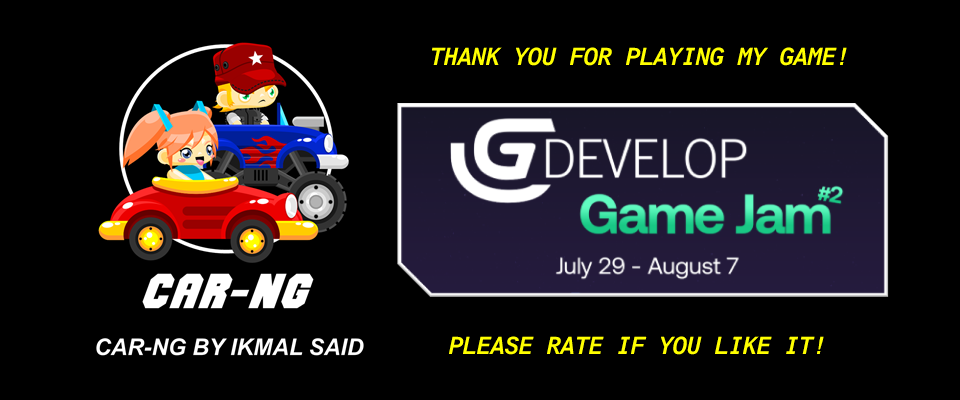 CAR-NG
ALSO AVAILABLE ON LILUO.IO
This game is also available to play on Liluo.io, GDevelop's very own game marketplace! Link: https://liluo.io/ikmalsaid/car-ng
CAR-NG? WHAT'S THAT?
This game is part of my entry for the GDevelop Game Jam #2 which follows the theme of pets and companions where the pets are the cats that you're rescuing while the companions are both the gunner and driver working together.
OKAY, SO HOW TO PLAY?
You can follow the instructions at the lower side of the game screen where I will explain to you the control keys needed to play the game.
I FOUND A BUG! NOW WHAT?
I am sorry for any errors or bugs that you might face. However, I can only assist you if needed while waiting for the voting period to end in order to release a fix.
Most of the time you need to refresh the page if you have some issues.
THANKS FOR NOW!
Most welcome! I really appreciate any constructive feedbacks and/or criticisms to further improve my game. It really helps, my friend!
Comments
Log in with itch.io to leave a comment.
nice game - the driving is fun, but I don't get why there are cats in cages lol